Men's Hair Transplant Los Angeles

Hair loss is one of those issues that you need to handle as fast as possible, and if you do it adequately, the results can be extraordinary. With that in mind, finding the right men's hair transplant Los Angeles can be rather challenging. It's important to know if the hair loss comes from androgenic alopecia, a lack of the hormone testosterone, and so on.
Dr. Sean Behnam is a world renowned hair transplant surgeon (view Why Dr. Behnam). He is a diplomate of American Board of Hair Restoration Surgery (ABHRS). He is among few doctors recommended by the International Alliance of Hair Restoration Surgeons (IAHRS) and American Hair Loss Association.
He performs only one procedure a day to make sure his patients get the best results. Below are some examples of  work on men. All these photos are patients of Dr. Sean Behnam. Full permission was granted to post these pictures online. Dr. Sean has been named a top physician by Newsweek magazine and has been the featured hair transplant specialist on ABC, Good Day LA, and Fox.
Main Cause Behind Male Pattern Baldness
What is the main cause behind male pattern baldness? Many different causes lead to hair loss in men. You might need a men's hair transplant Los Angeles if you have hormonal issues if you have conditions like obesity, diabetes, high blood pressure, heart disease, and many others. Some of the other issues that may bring the need for a male hair transplant or mens hair restoration include medications, scalp disorders, and even some stressful events. A death in the family or surgery can bring in such a problem. Genetics can also be the cause behind this too, based on the situation.
Men's Hair Restoration Los Angeles
How can a men's hair transplant Los Angeles help you? There are numerous therapies like the platelet-rich plasma therapy that will use your blood to rejuvenate and restore your hair. Or you can go directly for a men hair transplantation. The process will help bring in hair follicles and ensure that you get hair back. You do need to go through a very rigorous process to ensure that the post-transplantation care is done adequately and in a proper manner. That's what will help you in the end, so you have to keep it in mind as much as possible.
Before and After Pictures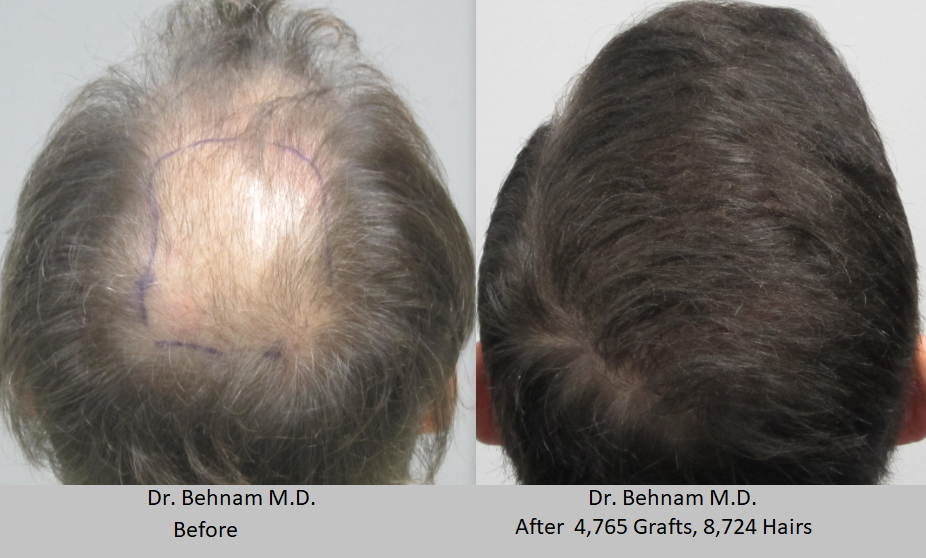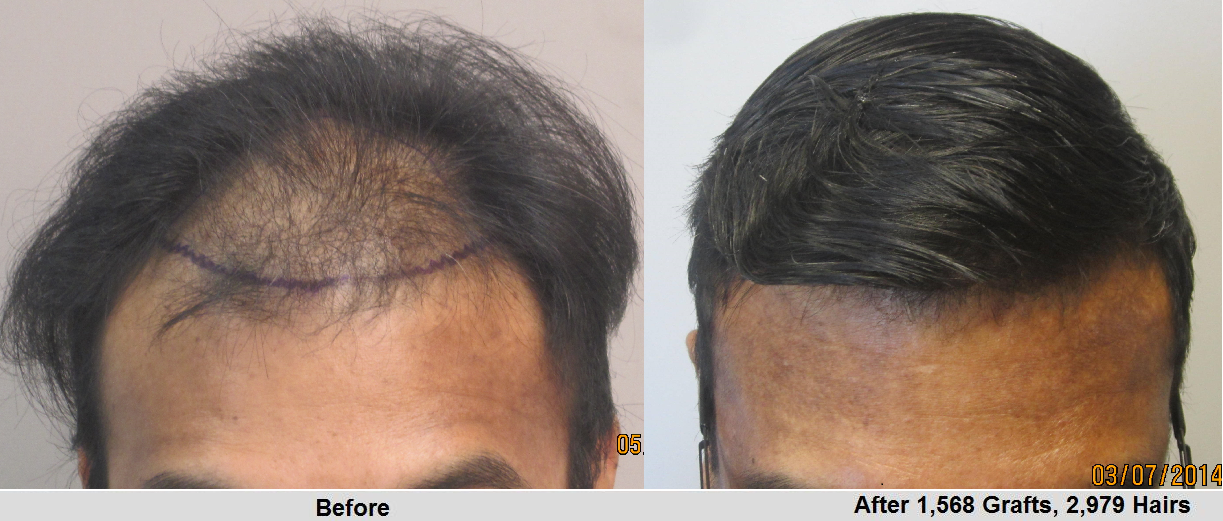 Does the hair transplant procedure work?
Yes, if you stick to the doctor's guidelines and requirements, the hair transplant can be completed adequately and without any downsides. It will take a bit of trial and error to reach the results you want, but the outcome can be great in the long run. No matter what caused your hair loss in men Los Angeles, the hair transplant will be able to help.
One thing to note about the men's hair transplant Los Angeles is that it will take a while. You can't have all the hair inserted at once, so you may need multiple sessions. It's not a simple procedure, but with the right approach, you can indeed make it work for the long term. Just try to consider that and you will be incredibly impressed with the results.
If you want to deal with constant hair loss in men, then a hair transplant can help a lot. Aside from the procedure itself, you will also need to undergo a treatment that will stimulate your hair follicles. You will be able to help your hair grow naturally, even if it does take a while. But that's the main benefit of a men's hair transplant Los Angeles, it does help get the job done very well, and you will eventually hide the scars from those photos. It's a very good way to deal with hair loss, and you will be happy with it in the long term!