Hair Transplant Scar Revision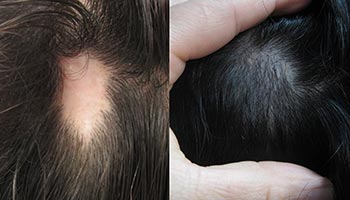 Hair transplant scar revision is a delicate procedure of removing an old 
hair transplant
 scar. Dr. Sean Behnam has spent years experimenting and researching newer techniques to revise the scar. Below are a series of FAQ pertaining to hair transplant scar revision.
It is important to note that there are two different methods of revising a scar. Either cutting it out or implanting grafts into it. In the latter option a technique called scar camouflage using the 
Follicular Unit Extraction
 procedure to remove the grafts. The FUE method of extracting the grafts does not leave a linear scar.  Scar camouflage depends on the number of grafts needed.  During the consultation, Dr Sean will inform you on the number of grafts needed.