Hair Transplant Scar Revision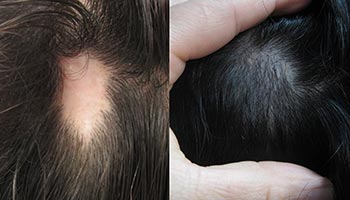 Hair transplant scar revision or hair transplant scar repair is a delicate procedure of removing an old hair transplant scar. Dr. Sean Behnam has spent years experimenting and researching newer techniques to revise the scar. The process of hair transplant scar revision Los Angeles is advanced and requires a skilled medical professional. Below are a series of FAQ pertaining to hair transplant
scar revision
.
It is important to note that there are two different methods of revising or repairing a scar. Either cutting it out or implanting grafts into it. In the latter option a technique called scar camouflage using the 
Follicular Unit Extraction
 procedure to remove the grafts. The FUE method of extracting the grafts does not leave a linear scar. Scar camouflage depends on the number of grafts needed. During the consultation, Dr Sean will inform you on the number of grafts needed.